Pre wedding photography is couple's informal photography before their wedding. Now a day pre wedding photography in india become very popular and also has growing demand.
The pre wedding photo session (or 'Engagement Shoot') is a fun way for you to build rapport with your pre wedding photographer before the big day and to help you feel more at ease with being photographed on your wedding day. Seeing the results of the pre wedding session will help you feel confident that you will both look fantastic in the wedding photos.
Here are some points which tell the importance of pre wedding photography in India: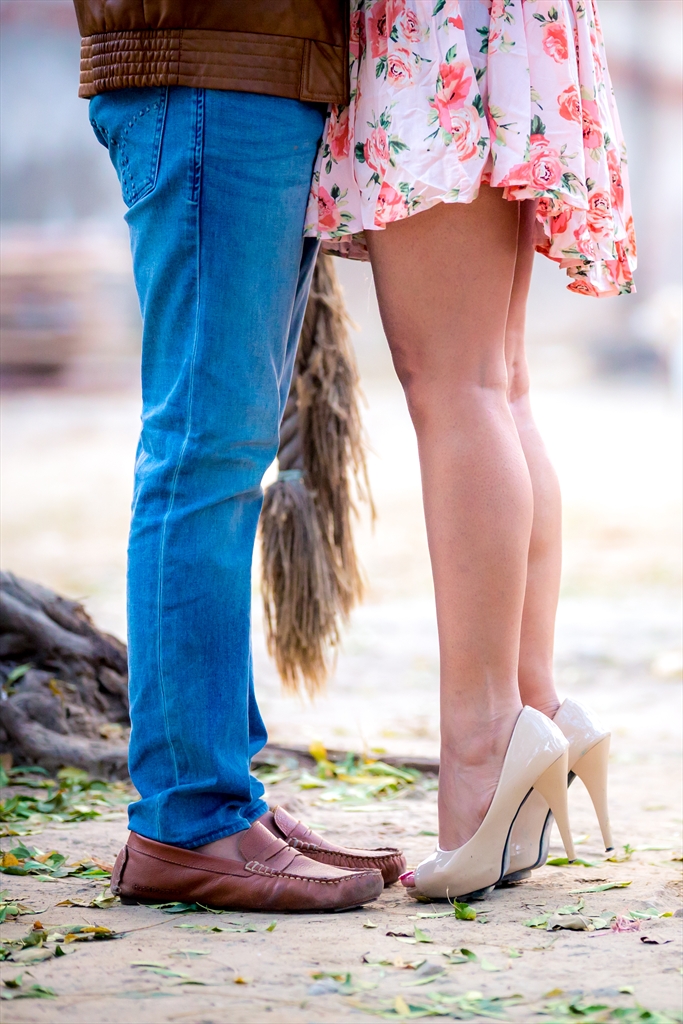 Pre wedding photo shoot eliminates camera nerves. If you are a camera nerves and getting jitter in front of camera and thinking how to face camera in wedding in front all then it is best to opt pre wedding photo shoot. On the other hand, pre wedding photo shoot gives you an opportunity to interact with photographer previously which helps you to get rid off from wedding photo shoot.
Knowing your wedding photographer well. This gives the couple a chance to know more about the wedding photographer. It will make the couple and the photographer more comfortable with each other as you spend more time together on the wedding day.
Exchange ideas. You can tell the photographer what you like and dislike. This way, the photographer will know what to do and when to take action on your "big day".
Pre wedding photography gives you an opportunity to take try of your hair stylist and make-up artist before the very big day of your life. You get an idea how you will look on such a very big day and also can give advice to your team if you need any changes.
You can use pre wedding photos at your wedding events especially in your reception. At reception you can display these images by presentation of these by adding also a beautiful music which go with these images and entertain your guests with slideshow which highlights your love story.
You should get pre wedding photo shoot before two or three months from wedding so that you can also add one or two such photos in your wedding invitation cards. These will give nice appearance to wedding invitation card.
You can also feature pre wedding photos in your wedding album. Wedding album tells the story of your biggest day. So, it would be very joyful and informal to add pre wedding photos in the beginning of the wedding album.
Pre Wedding Shoot Ideas in India
We are highly recommended to our client for pre wedding photography. Here we share some unique ideas to make your pre wedding photo shoot fun and loving:
Engagement Rings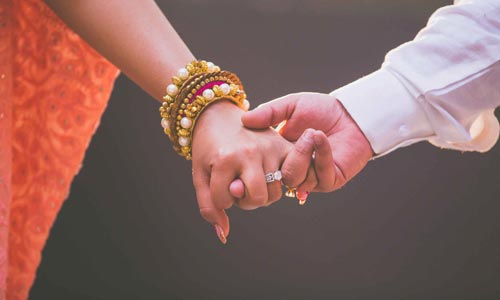 The ring symbolizes the eternal love. Photograph of the couple's hands with the engagement rings or the wedding bands makes a great shot to be added in the wedding album. And, photo of that in the album, would always remind them of their bond and commitment. There are about hundreds of different ways in which engagement rings can be used in your pre wedding photos.
Balloons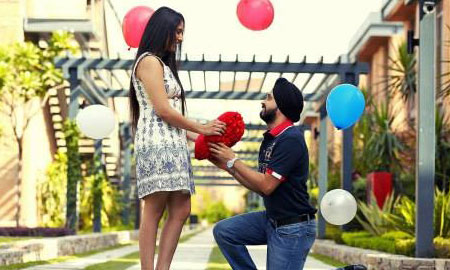 Balloons are not just for kids. These colorful delights are a great way to add more vibrancy in any pre wedding photo. Balloons have a unique charm and when used correctly can make any picture lively. Just like engagement rings, there are so many different creative ways you can use balloons too.
Captions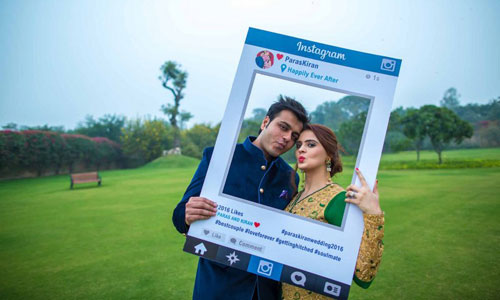 Add a little fun element in your pre-wedding photos by incorporating few captions. These captions can be printed in either large cue cards or hand written on small chalkboards. Creating fun moments during the photo shoot not only help to add great pictures in the album, but also give the couples lots of fun memories to cherish.
Vintage Ride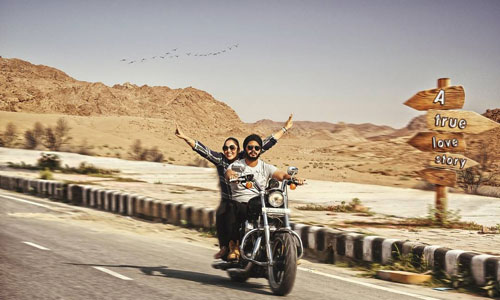 To add a little more character to your pre wedding photos you can try incorporating a vintage scooter or cycle in your shoot. Scooter, bike or cycle can excite the innocent child lurking in your hearts. Also you can go for a ride in an auto rickshaw to make your photos really stand out.
Bubbles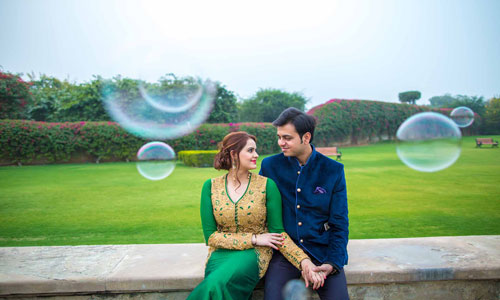 Bubbles can add a dreamy effect to your photos while looking innocent and simple too. They can add a fun and romantic element to your entire pre wedding shoot.
Over-Sized Glasses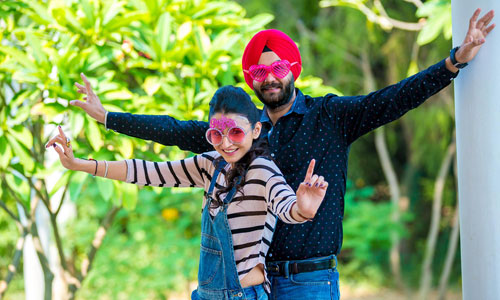 Fun is the main element in any pre wedding photograph. The quirky over sized glasses are the best and the easiest way to bring out the fun side of the couple. Colorful glasses and hilarious poses are a sure shot recipe for some enjoyable and memorable pre wedding photos.
Scrabble Letters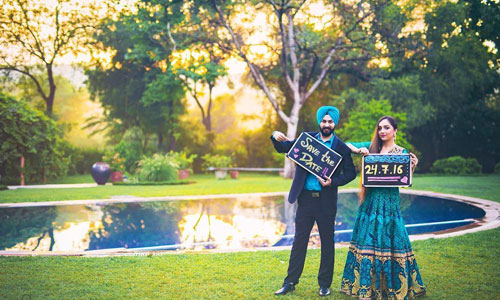 Make scrabble letters a part of your "Save the Dates" photos or spell out your names or just to express love for each other.
Flowers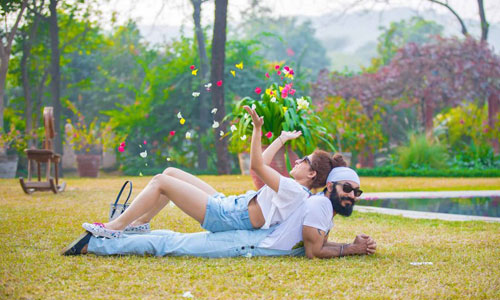 Flowers are fresh, flowers are romantic and flowers should be a must for an Indian couples photo, we feel! They too are one of the most versatile props you can use for your pre wedding shoot. There are lot of choices for size, color or texture. They can easily be adapted whichever way you like.
Dupatta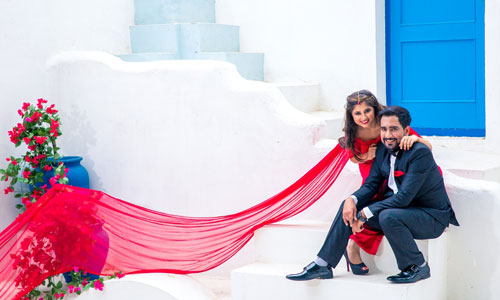 For an Indian wedding photo shoot, what can get most stunningly versatile and romantic than a dupatta? Let it become your wings as you fly in love, or let it be your personal space that hides the two of you from everyone else, get creative and crazy with a dupatta.
Candy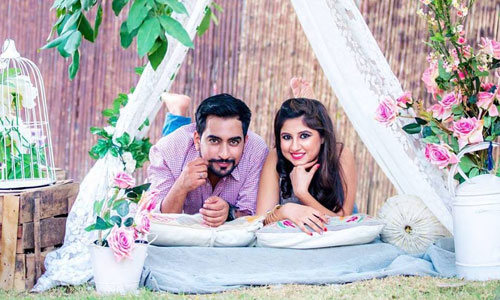 From balloons and flowers to play cards and picnic basket, you can add more than one element/prop to your wedding shoot. So, what are you waiting for? Add these 'fun'tastic props to your pre wedding photo shoot!!
Lights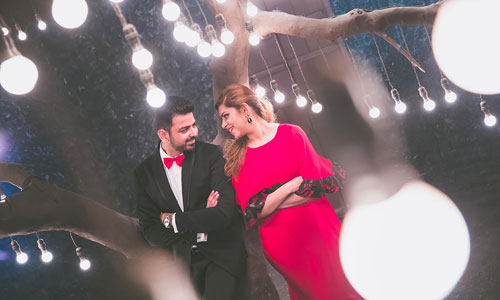 Use of colorful lights around the couple or around a tree where the couple can pose, is something very beautiful to look at.
Umbrellas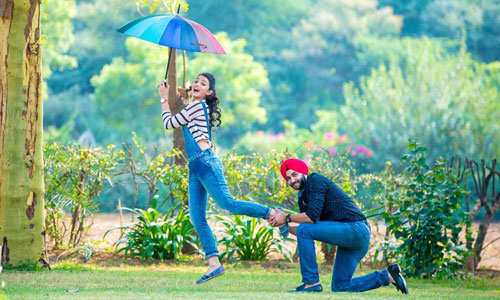 These can also be used for some fun romantic time in the rains with some amazing poses.